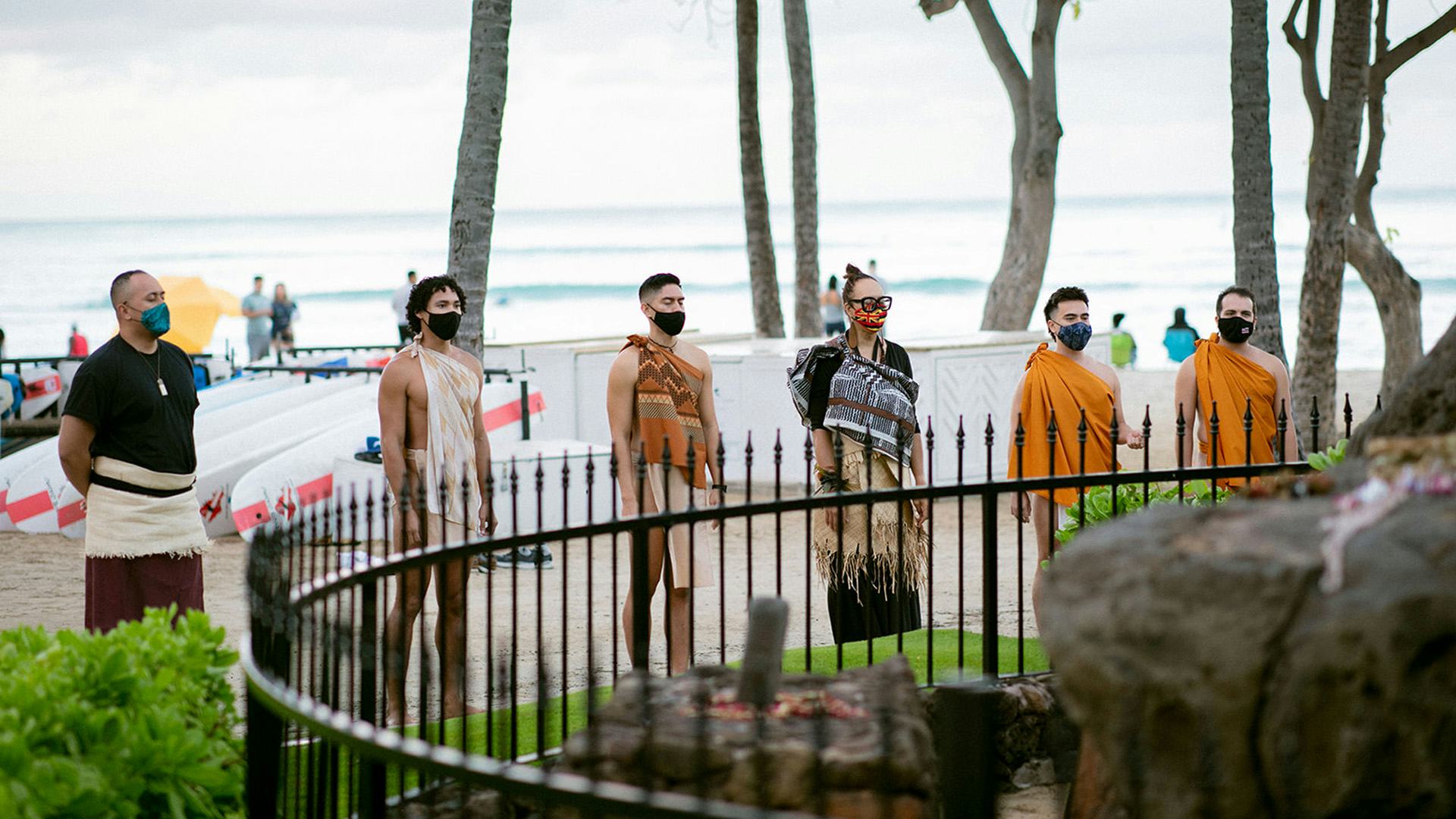 Kapaemahu Ceremony
Centering Indigenous experience
The first ever Kapaemahu Ceremony was held on Saturday, September 25, 2021. What will hopefully be an annual occurrence for Honolulu Pride, the ceremony prepared a space where Indigenous and non-Indigenous persons came together to honor and give respect to the pōhaku, ancestors, and history.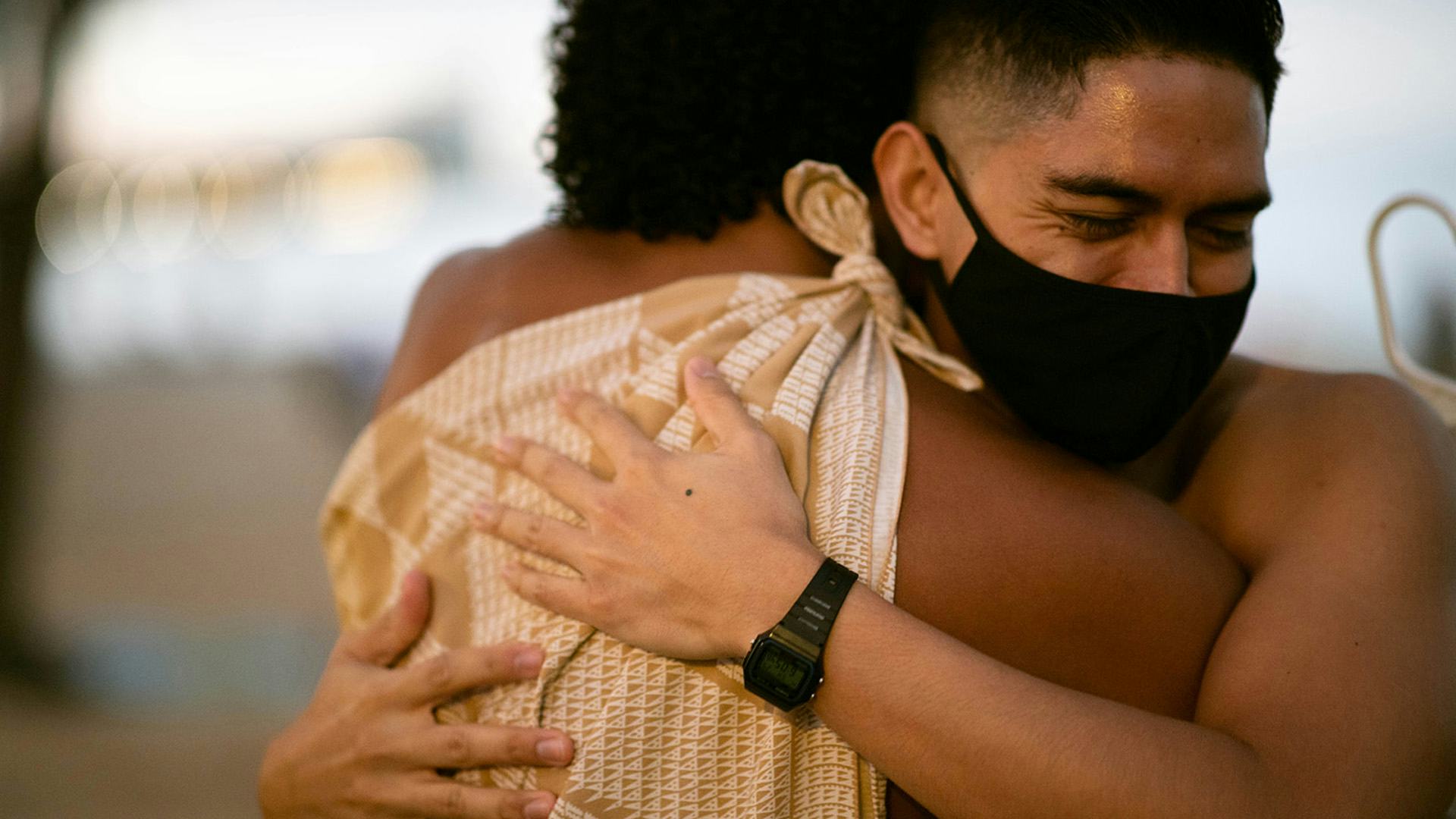 The Kapaemahu Ceremony was created collectively by:
Sami L.A. Akuna, Kaʻimi Cambern, Ākea Kahikina, Keawe Parker, Walter Kepa Barrett, Leimaile Barrett, Sarah Kamakawiwoʻole, Mahina Choy-Ellis, Alika Masei, and Ian Tapu. Photography: Mahina Choy-Ellis. Video: Leimaile Barrett assisted by Sarah Kamakawiwoʻole.