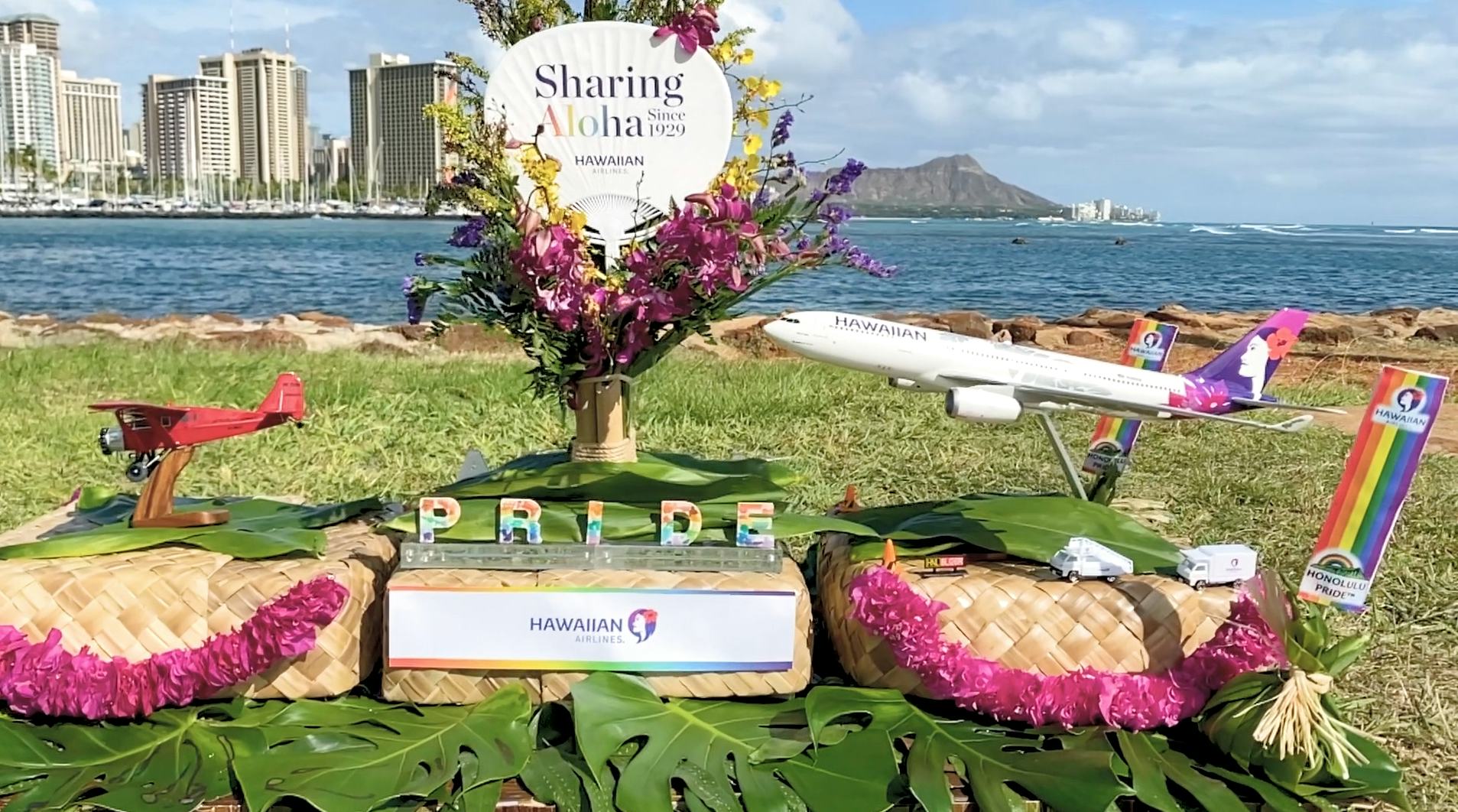 2021 Tiny Floats Parade
Tiny Floats, Big Pride
Mahalo to everyone who voted for their favorite Tiny Floats! The Community Votes have been tallied (and verified by our non-partisan contest monitors.) Congratulations to our winners, runners-up and to everyone who created a Tiny Float for 2021 Honolulu Pride.
Our Winners
(#1 - #3): 500 - 3,000 votes.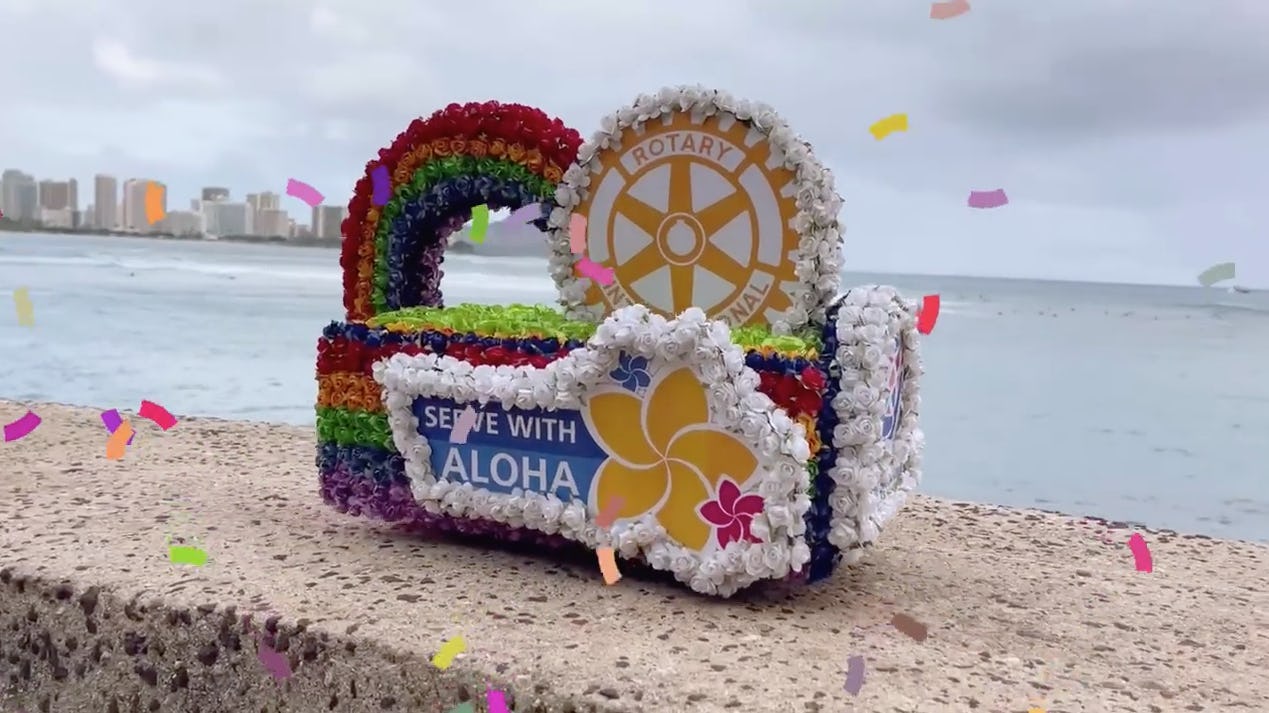 #1 Rotary E-Club of Hawaii
Serve with Aloha
"We're passionate about giving back to Hawai'i and we want to continue to show support and spread love throughout our community. Now, more than ever because of the pandemic, we must lift each other up!"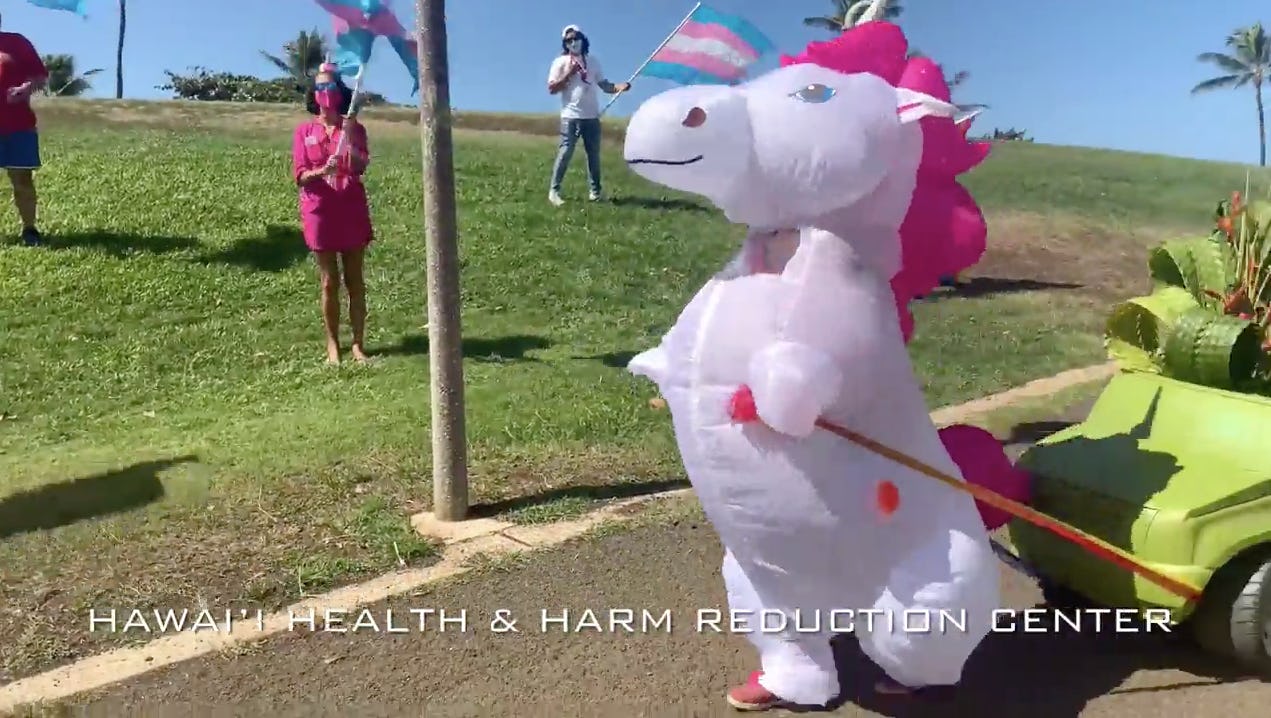 #2 Hawai'i Health & Harm Reduction Center
From Trash To Treasure
"Everything used was found through thrifting and repurposed to celebrate PRIDE. It represents the ingenuity, creativity, and perseverance of our community; All qualities many LGBTQIA+ persons must posses to survive and overcome systemic discrimination."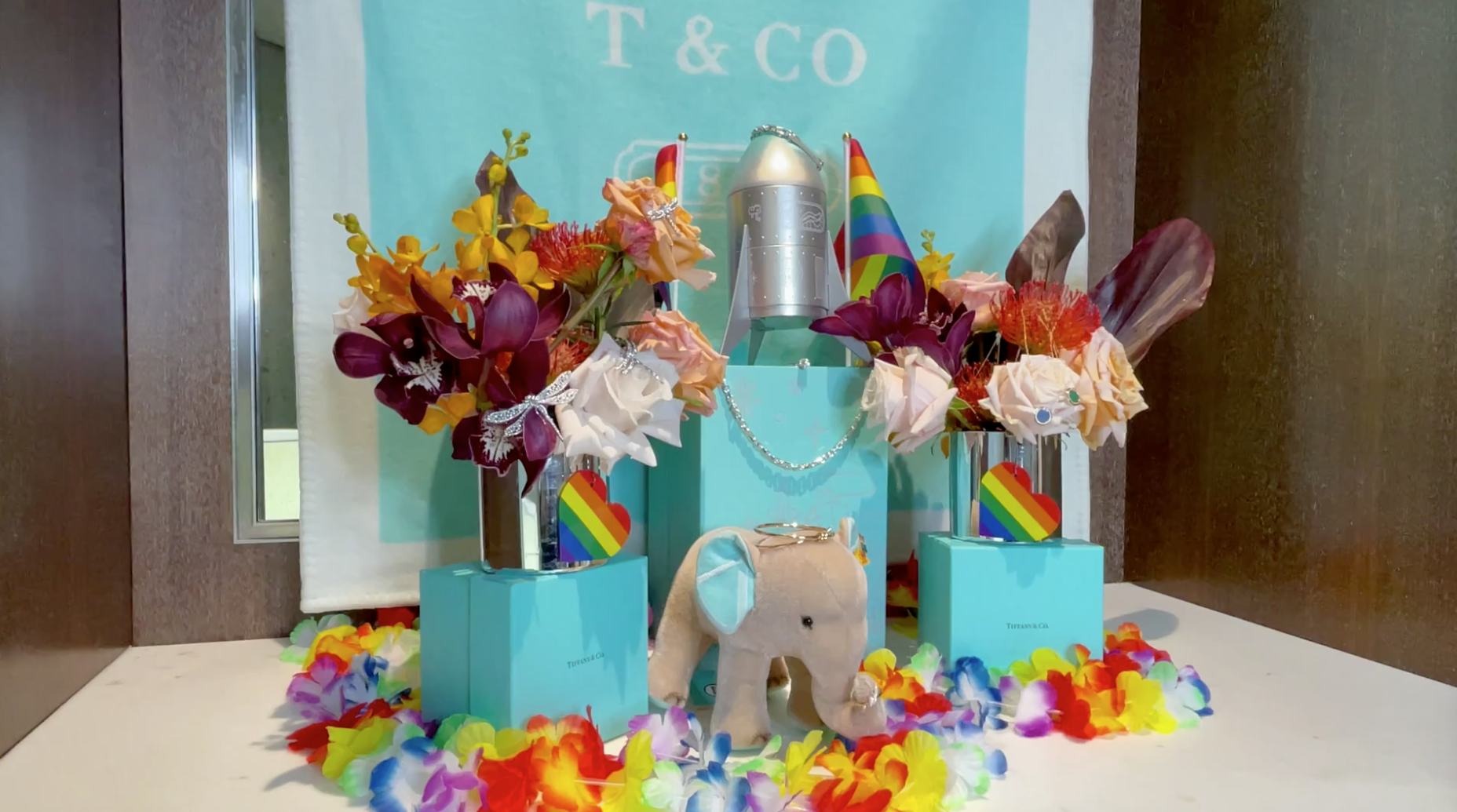 #3 Tiffany & Co. Ala Moana
Tiffany Pride to the Stars
"The Tiffany rocket ship float was created by staff at our Ala Moana store. We want Pride to go up, up and beyond! Hana Hou!"
Our Runners-Up
(#4 - #10): Up to 500 votes.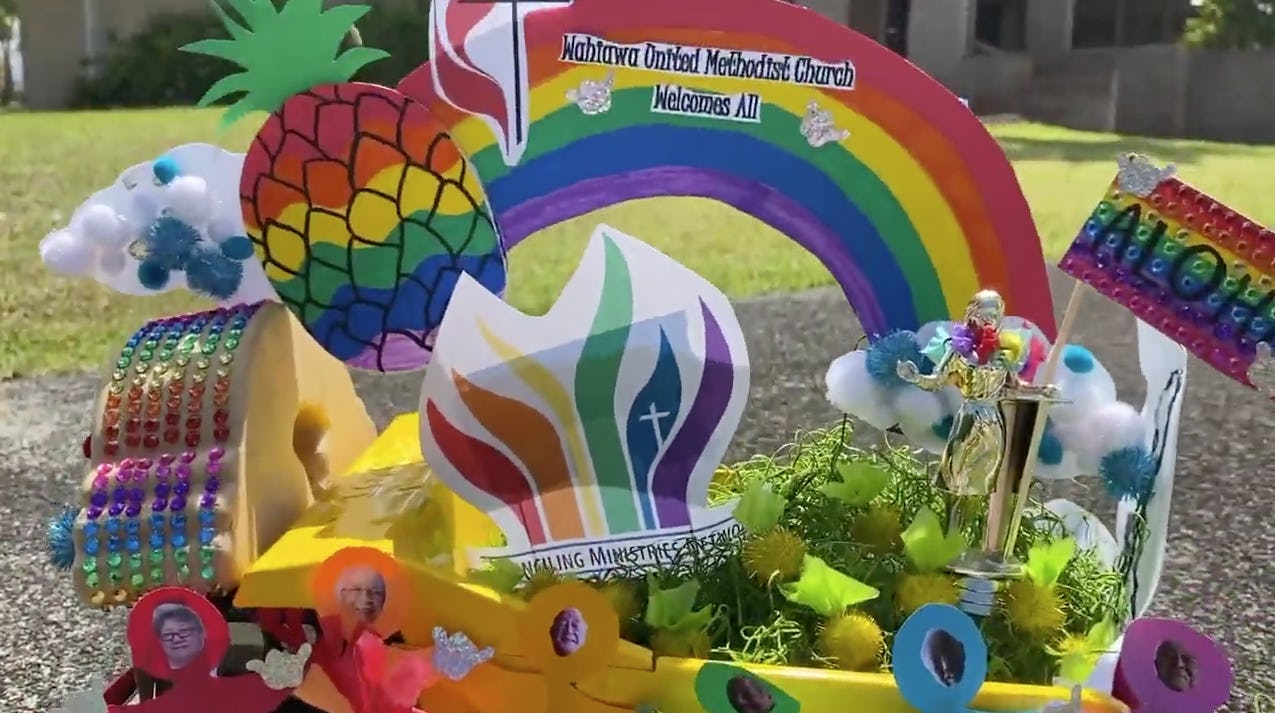 Runner-Up (#4)
Wahiawa United Methodist Church
(Wahiawa U)MC Glamour: You Can't Touch This!
"Our float represents the joy and hope in being a church that affirms LGBTQIA+ people."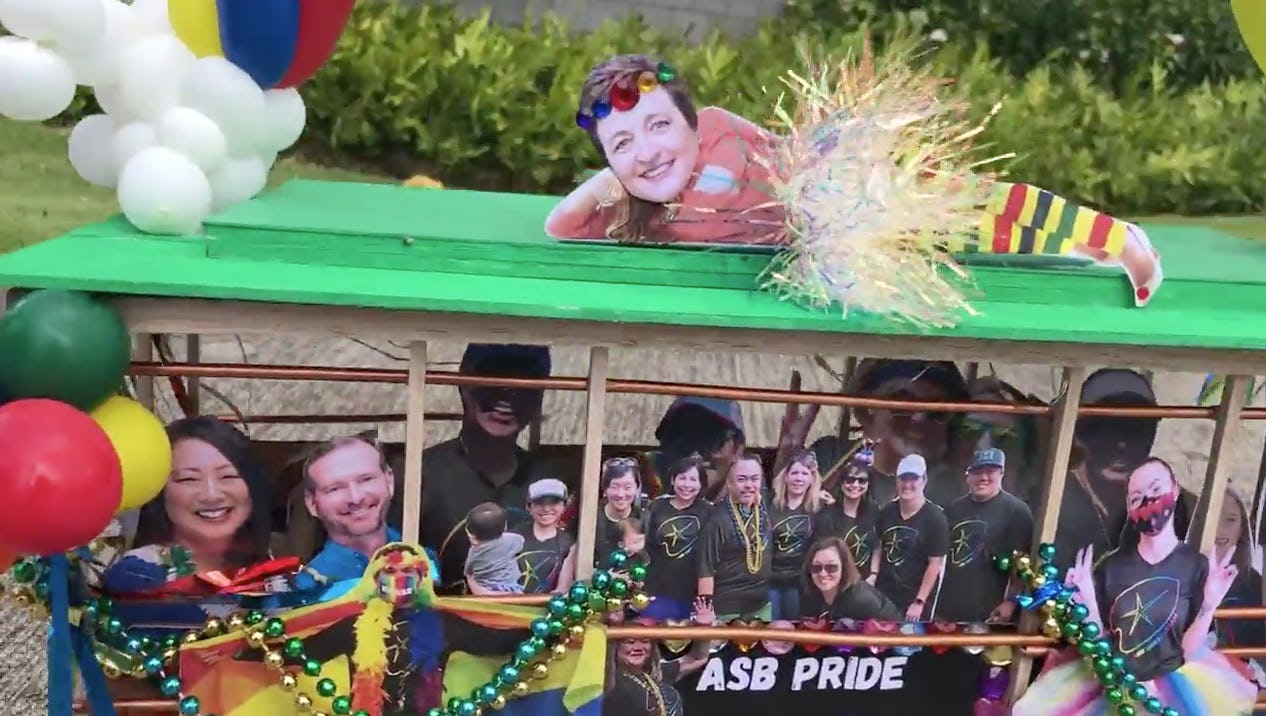 Runner-Up (#5)
American Savings Bank
Leading with ASB Pride
"A replica of the Waikiki Trolley that our teammates rode during the 2019 Honolulu Pride Parade. ASB celebrates differences and recognizes that diversity in ideas, experiences, and backgrounds make our bank better and stronger."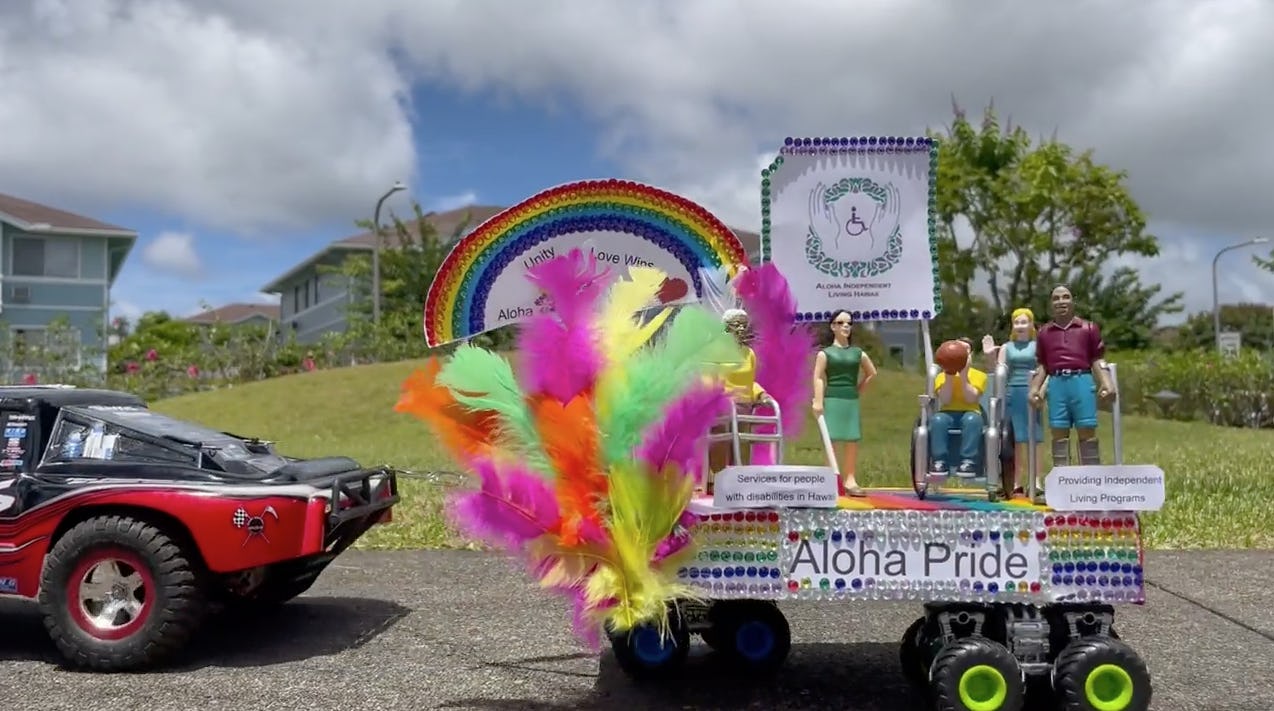 Runner-Up (#6)
Aloha Independent Living Hawaii
Disability with Pride
"We believe in equality, inclusion, empowerment, and integration for all."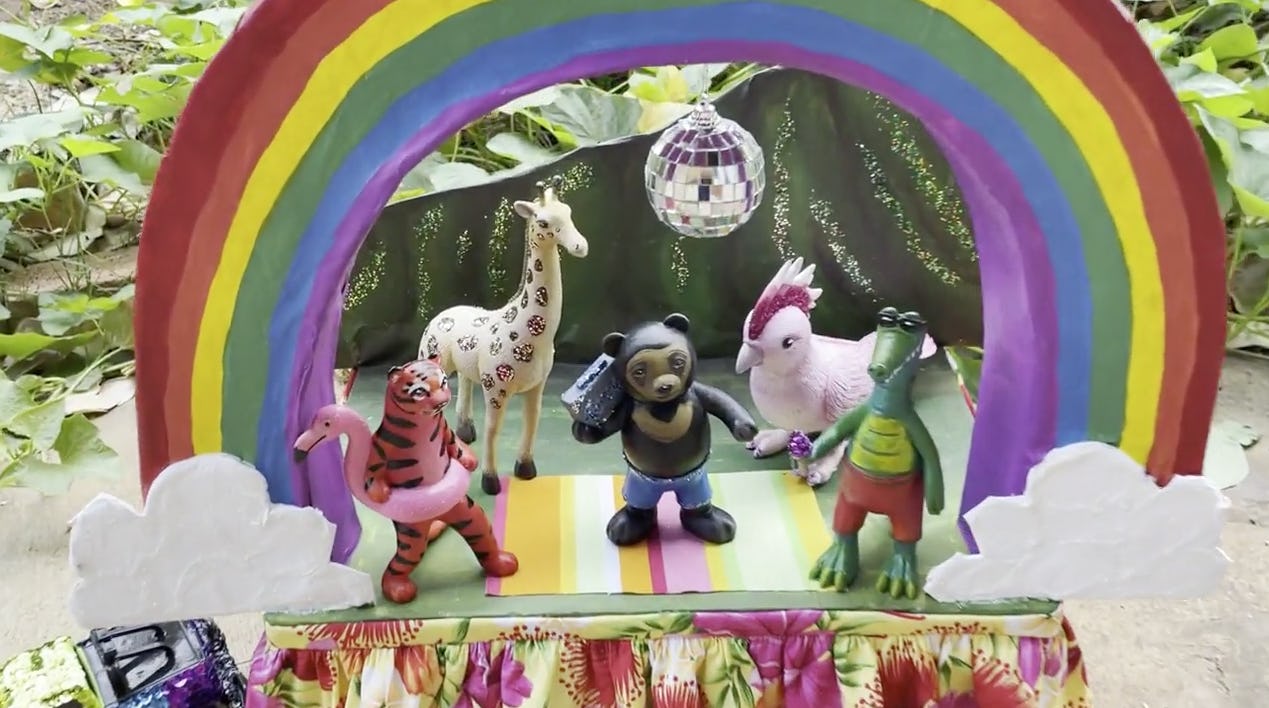 Runner-Up (#7)
Honolulu Zoo Society
The Wildest Party In Town
"Animals at the zoo are ready to celebrate and bring the wildest party in town to the pride community this year! Dance, roar, and shine your way to the Honolulu Zoo to party with us!"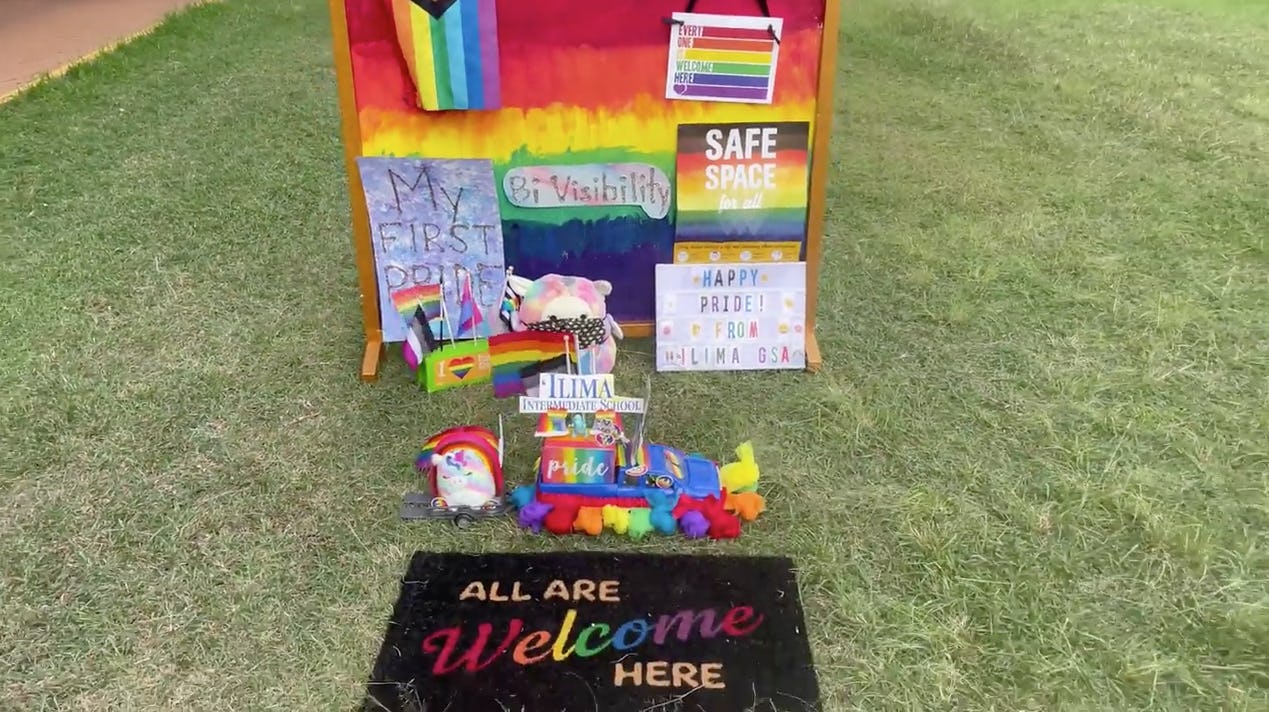 Runner-Up (#8)
Ilima Intermediate School GSA <Gender Sexuality Alliance> "The Rainbow Royales"
Ilima G - S - Y(A)Y is Back!
"In 2020, out of 8,000 National GSA Clubs, we were named GSA of the Year by GLSEN! We'll always remember a student's reaction when we marched in the 2019 Honolulu Pride Parade, 'There are so MANY of us!' Being able to SEE community is vital to LGBTQIA+ youth."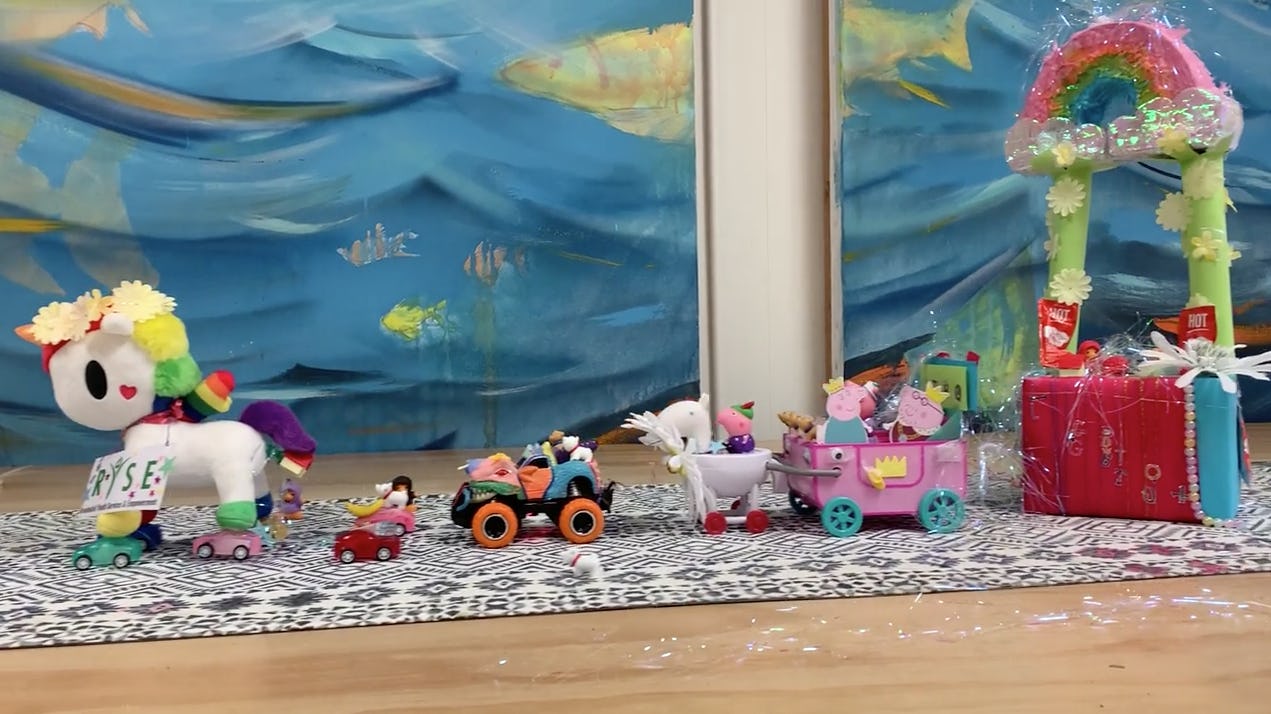 Runner-Up (#9)
Residential Youth Services & Empowerment (RYSE) Hawaii
RYSE Up!
"Bringing awareness of RYSE to the LGBTQIA+ population, to promote diversity, uniqueness, and overall happiness and joy! To the youth at RYSE, this float means: love, non-judgment, acceptance, and awareness."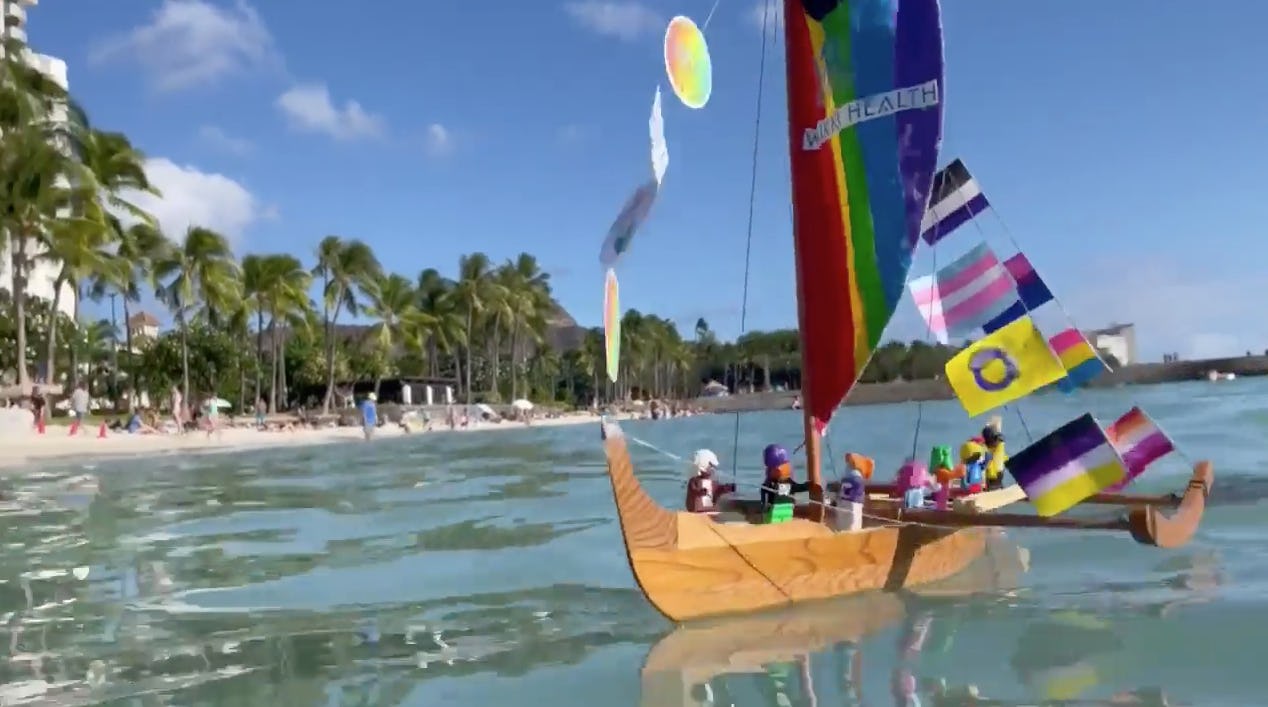 Runner-Up (#10)
Waikiki Health
IMUA Waikiki Health
"IMUA --to move forward--is our online sexual health education program for young gay/bi men encouraging them to strive forward, have fun, and utilize safe sex practices. IMUA!"
Everyone Loves A Parade...
The Tiny Floats contest winners were decided by community vote, but we thought it would be fun to ask a few Experts In The Field to choose their favorites among this year's entries. Thank you to microscopic supervisionarianist Lalito (Lalo Hernandez de Montepoquito), floatology futurist "James Elaine" Rose, (decon)(post) structuralist Dr. Nathaniel Q. Hawthorne, streetwise but sensitive tiny float lover Jackson Smith-Jones, and world famous singer-model-dancer-actress Candice Michelle Shell. Mahalo!
• Paddling with Pride since 1974 • IMUA Waikiki Health • Honolulu Seniors •

Lalito

• Paddling with Pride since 1974 • Aloha to YOU • Ilima G-S-Y(A)Y is Back! •

Candice

• It's A Tiny Beautiful World • Cottage Pride • Multi-tasking... •

Rose

• From Trash to Treasure • Cottage Pride • Paddling with Pride since 1974 •

 Nathaniel

• The Flying Colors of W|W • (Wahiawa U)MC Glamour • Somewhere Under The Rainbow •

Jackson
2021 Honolulu Pride
Tiny Floats
The Winners of the Tiny Floats contest received the most community votes, and are displayed at the top of the page. 1st Place ($500) goes to Rotary E-Club of Hawaii. Coming in at 2nd Place ($350) is Hawai'i Health & Harm Reduction Center and our 3rd Place winner ($200) is Tiffany & Co. Ala Moana. Mahalo to everyone who participated in the 2021 Honolulu Pride Tiny Floats project!
Voting ended on
Saturday, October 30, 2021 at 11:59 PM (HST)